The CW's DC line-up continues to get bigger. The first official photo from the network's
upcoming adaptation of Naomi
has been released, depicting Kaci Walfall as the DC heroine as she strikes a pose that recreates
the original comic series'
first issue.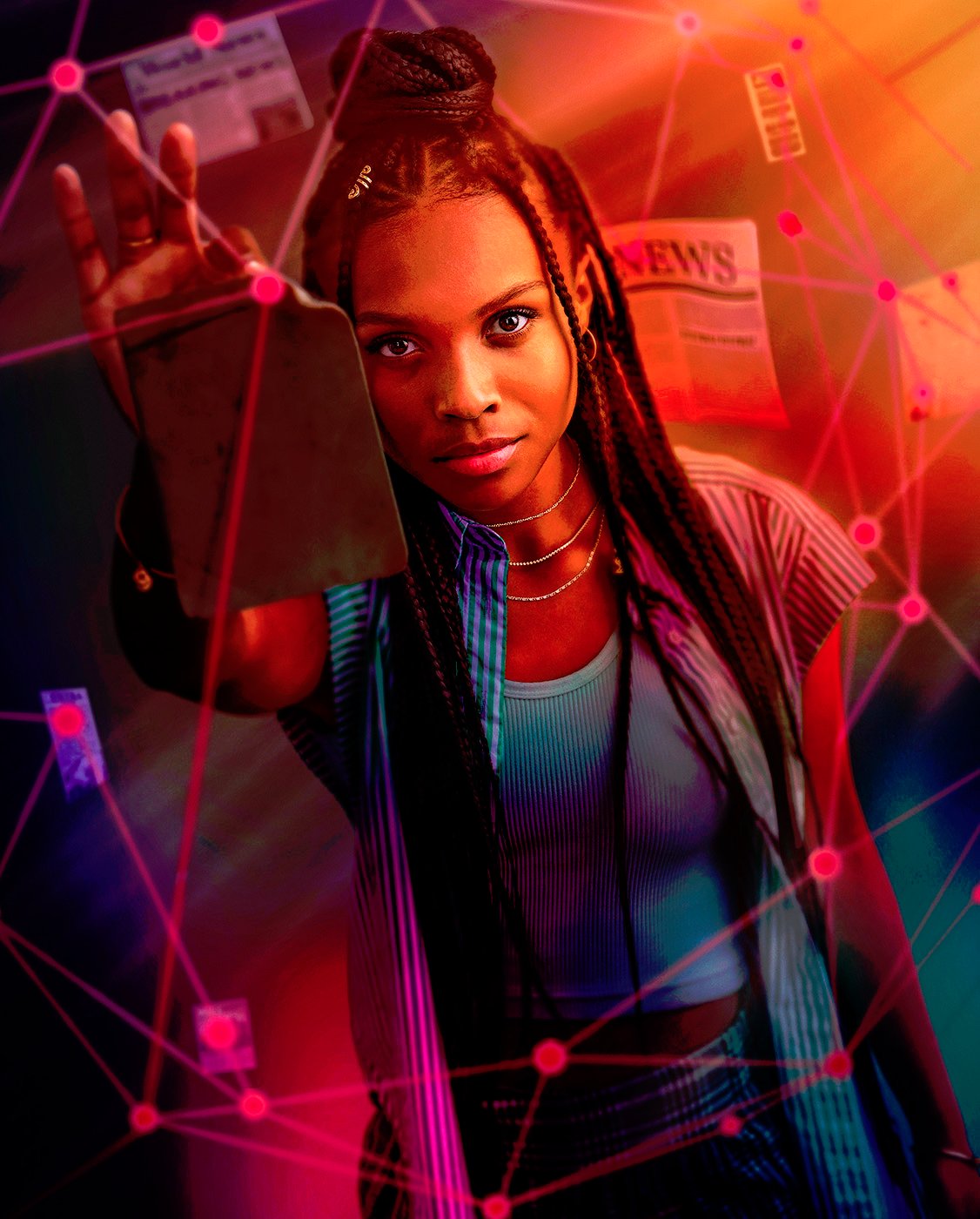 Though Naomi's pilot is currently in production, The CW has not given a series order yet. Should the network order a full season, Naomi would join a line-up featuring many other series based on DC properties. Superman & Lois was recently renewed for Season 2. Additionally, a Wonder Girl series focused on Yara Flor is in development. Meanwhile, The Flash, Black Lightning and Batwoman are all in the middle of airing new seasons.
However, there has been no official confirmation that a Naomi series will take place in the Arrowverse continuity.
Naomi was created by writers Brian Michael Bendis and David F. Walker and artist Jamal Campbell in 2019. The comic series follows Naomi McDuffie as she explores DC's multiverse and comes to terms with her powers. The character has gone on to play a role in both Young Justice and the Justice League.
The CW series will follow Naomi as she moves from humble beginnings in a small northwestern town after she sets out to discover the origin of a supernatural event.
[widget path="global/article/imagegallery" parameters="albumSlug=the-25-best-arrowverse-episodes&captions=true"]
[poilib element="accentDivider"]
Naomi is being executive produced and written by Jill Blankenship and Ava DuVernay. Blankenship served as writer and co-executive producer on Arrow. DuVernay was set to helm a New Gods film for Warner Bros., though the studio recently cancelled the project.
[poilib element="accentDivider"]

J. Kim Murphy is a freelance entertainment writer.